WikiLeaks: the latest developments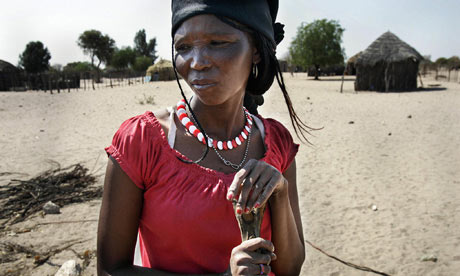 Patrick Kingsley
with what the cables say about the San: • The forced relocation of indigenous tribespeople by the Botswanan government was condemned by US diplomats as a "special tragedy", leaked US state department cables reveal.
Over 1000 San, also known as bushmen, were relocated to New Xade from the central Kalahari game reserve from 1997-2002 without monetary remuneration, in a move Survival International
claimed was motivated by a desire to aid diamond mining
.
After visiting New Xade in 2005,
ambassador Huggins condemned the manner of the relocation
, saying it was "clear that people have been dumped in economically absolutely unviable situations without forethought, and without follow-up support. The lack of imagination displayed on the part of the [Botswanan government] is breathtaking."
He added that "the special tragedy of New Xade's dependent population is that it could have been avoided."
Though New Xade is seventy miles from the nearest main road, the government argued the relocation was necessary to integrate the San into mainstream Botswanan life, as well as to facilitate environmental protection within the central Kalahari game reserve.
In 2006, Botswanan courts ruled the San could return to their land, but also decided the government did not have to provide certain key services.
The San still have no access to the borehole. A hearing was held in June 2010 but the judge dismissed their application. They are now appealing against this decision.