Magnus Carlsen and Vishy Anand start world title mind games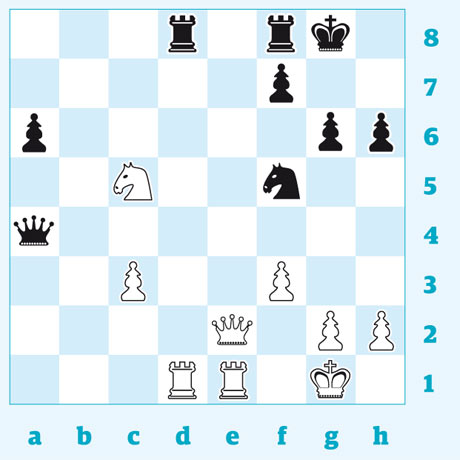 The Vishy Anand v
Magnus Carlsen
world title match is still almost two months away but its mind games are already in full swing.
Two defining parameters are the venue, Anand's home city Chennai, and the match length of 12 games, half that of the historic Bobby Fischer v Boris Spassky series of 1972. Carlsen is a hot favourite, 2-5 on in the betting market, but he fears the Indian climate and food. So the match contract has a clause, well-known in the 24-game matches of half a century ago but long since discarded, that either player can ask for a two-day sickness break.
A few weeks ago the Norwegian team, including Carlsen's personal cook, visited Chennai to inspect the venue and facilities. Anand was pointedly absent and has gone into purdah while he prepares, communicating with interviewers only by email.
Carlsen got a warm welcome including one from 2000 screaming girl fans, but the Indians had also prepared a trap, one used by the Soviet Union in the 1930s and by England in the 1970s for top foreign grandmasters. The world No1 was asked to play a simultaneous match against 20 children, who all turned out to be national champions and world youth prizewinners. India is a top nation in junior
chess
, as were the USSR and England in the old days, and Carlsen won only 10 games, conceding six draws and four defeats.
Generally, though, Indian expectations for the result are low. The respected GM commentator Praveen Thipsay wrote last week that Anand's best results are in attack and against opponents with logical and strategic styles. He does worse against street fighters like Carlsen and Garry Kasparov who are at home in unclear, tactically driven positions.
A new analysis claims that Anand's chances, based on his 90-point inferior rating, are less than 10% but that only around four of the 12 games will have a decisive result. This suggests that Anand's strategy will be a high draw count with the hope that he can sneak a vital win by a home-brewed opening bomb or a Carlsen blunder. If they reach 6-6 and speed tie-breaks, Anand's chances improve because he used to be the world's best at rapid chess.
Carlsen is well aware of the danger and is likely to accentuate one of his own favourite techniques, very long games which he wins by stamina against a tired opponent.
Before the current Sinquefield Cup in St Louis Carlsen visited the local Webster University, which boasts the world's best college chess team. However, he spent his time there playing soccer and basketball, demonstrating his physical fitness and having it all recorded in photos which Anand would be sure to see on the internet. The subliminal message was that Carlsen, 21 years the younger, will be happy to grind on for 80, 100, even 150 moves when they meet at Chennai.
The Sinquefield Cup, Carlsen's last warm-up before his title challenge, has its final two rounds this weekend. You can watch it free and live online starting 7pm Saturday and 5pm Sunday.
3323 If Qc6 Nakamura would have offered a draw. The game went 1...Qb5?? 2 Qxb5 axb5 3 Nd7 winning rook for knight since if Rfe8 4 Nf6+.